Back to all posts
Posted on
Video of GPMS Wish Tree Project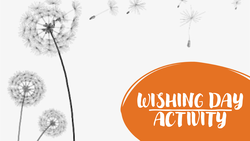 You may remember that in 2019 all students across Lethbridge School Division read Wishtree by Katherine Applegate. The story teaches readers to embrace challenges with a spirit of resilience, unconditional acceptance, and enduring hope.
In continuation, GPMS students have created a small piece of art with a positive message, or wish, on it. These will be shared with seniors at Martha's House and Sunrise Village as well as with patients at River House, St. Michael's and the GARU unit of Chinook Regional Hospital.
Please click the video below to see what GPMS is up to!